While I was happy with my last QSL cards, \I'd blown through almost 1000 cards needed some new ones.  I figured I'd learn from my mistakes and do something a little unique.  At the rate I use cards, the risk of doing something that doesn't quite work is pretty low.
My last cards seemed pretty sterile and I wanted to do something quirky and a little "gritty".  I'm sure I achieved that with the design, but I'm not super happy with the finished product, as printed.  I used UX5UO and the printing is great, but the glossy finish sort of deceives the slovenly aesthetic I was going for.  His pricing is great, they shipped quickly and they're well printed.  I might use them again, next go round.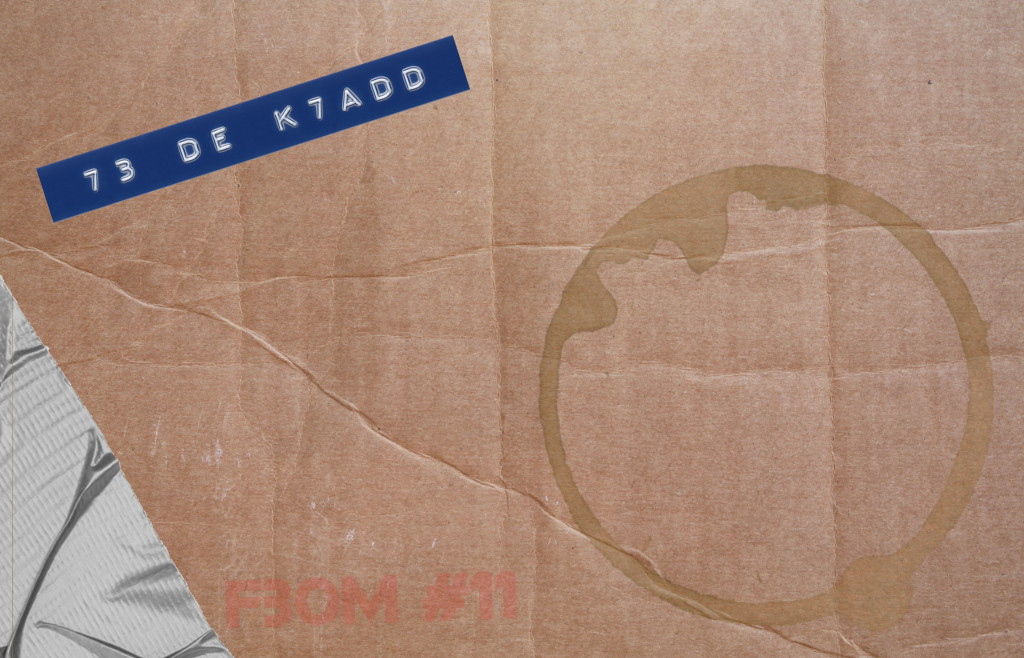 I've also nearly perfected the QSL factory with printed labels for card, outbound envelope, and return envelope, a little "verified by K7ADD" stamp, and a hand signature and handwritten note.
I'll write more about the full process later and a hack to put cute little memes on the labels for fellow users of the Reddit /r/amateurradio subreddit, later.