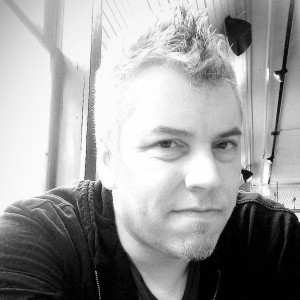 New(er) licensed ham (January 2013), visit web born in 1974.  Super nerdy and curious, which is what got me into the hobby to begin with.
I go by "Ben" on HF, but my full first name is "Bengt-Erik."  It's pronounced somewhat similar to the word "Banked."
I live in Duvall, Washington USA on 15 acres with my amazing girlfriend, Lauren.  We're hobby farmers and raise chickens every couple years, for meat.  and work at a large software company in Redmond, WA.  My job has recently given me a little more experience with RF in a commercial setting.  Fun stuff!
You'll find me super interested in almost any aspect of the hobby.  The huge surface area is something that was immediately attractive to me.  I love exploring what's possible.  If we've worked, it was almost certainly HF phone or JT65.  I often work remotely, especially while travelling for work; JT65 is a perfect mode for that.
If you hear me on, say hi!
I infrequently APRS beacon, while travelling as K7ADD-9, even less frequently while hiking as K7ADD-7.
Awards
ARRL DXCC
Mixed #59214 (175)
Phone (155)
ARRL WAS
ARRL WAS #58356 Mixed
ARRL WAS Phone
ARRL WAS Digital

20m Digital
15m JT65
JT65
CQ WPX
Mixed #3051 (1068)

20m Mixed (603)
17m Mixed (310)
15m Mixed (302)
10m Mixed (320)
Mixed North America (418)
Mixed South America (59)
Mixed Europe (283)
Mixed Asia (119)

SSB #3725 (552)

SSB North America (270)
SSB Europe (191)

Digital #428 (609)

Digital North America (255)