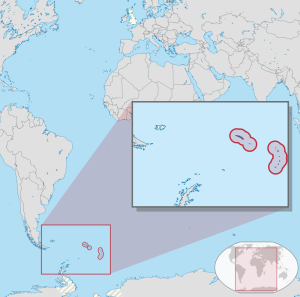 I landed two of this month's three big DXPeditions (on this side of the planet, anyway).  K5P and VP8SGI are now both in the log.  I just worked VP8SGI (South Georgia Islands) on 17m.  Greyline does magic for the compromise antenna (a ZS6BKW) that I'm rocking @ 500W.  I literally cannot wait for The Tower Project to continue progressing (details below).
I was watching the pack on the panadapter, and observing how much sway the cluster has on their behavior.  They were listening 18.130 and running split 18.135 to 18.145.  A spot came through "QSX 18.138.2" and much of the pack takes the bait… they jump right there, despite the fact that the last five or six he'd worked were 3 kHz up from there.  Many others sit right at the bottom of the split, right at 18.135.  Again, watching the panadapter, he wasn't working anyone in those tangles of callsigns.
I honestly feel like having been on the other side of small pileups (minuscule by comparison) has made me a more effective DXer.  Maybe the experience of being behind a NPOTA pileup will help others?
In other news, I spent the better part of the day with the tower installer, K7EDX.  We surveyed the spot where the tower is headed, relocated 80′ of Rohn 55G from across the valley to my property, made several decisions about parts and placement, and spent an inordinate amount of time BS'ing about DXing, antennas, work, etc.
In the next week, I'll place an order for additional tower bits, including new bolts, new masting, and guy lines.  I'll also receive the M2 40M4LLDD 4-element 40m beam and 17m tuning elements for that.  I should also receive both feedline in both 50 ohm and 450 ohm flavors with the DX Engineering "Special Line Transformers" to make the two play nicely together.
Image courtesy Wikimedia CC BY-SA 3.0